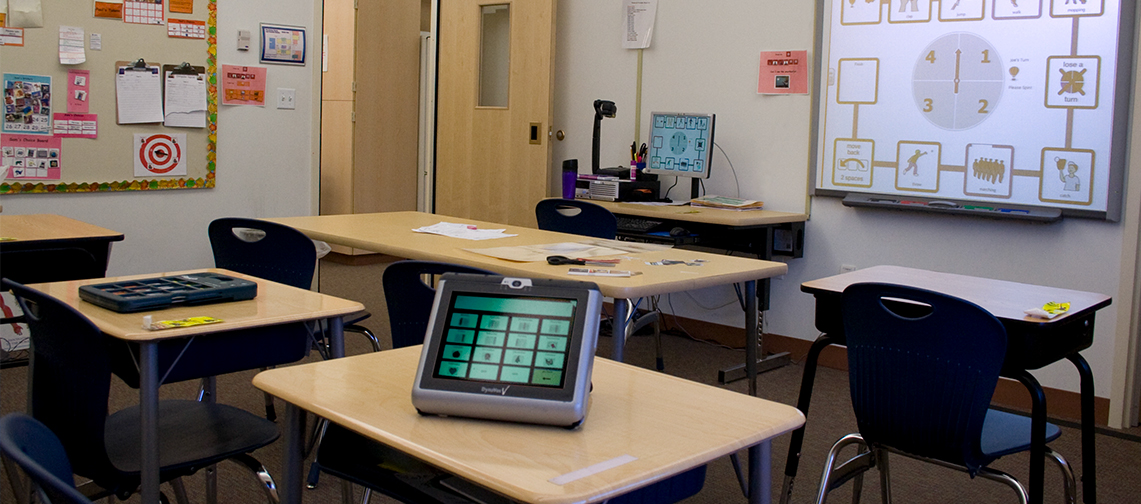 Research indicates that children with autism are drawn to computers as well as other screen media. For example, Shane & Albert* found that: children on the autism spectrum have extensive interest in computers, television and video; animated characters are more interesting than human figures; and, the majority of children spend more time with electronic media than with all other forms of play combined. Moore & Calvert** reported that children with Autism Spectrum Disorder were attentive to a computer-generated lesson 97% of the time (learning 74% of the targeted nouns) but attentive to a teacher-directed lesson only 62% of the time (learning 41% of the targeted nouns). Parental reports are supported by studies that have effectively taught problem-solving skills, social scripts, and communication skills through the use of computers and/or videotapes.*** Videotapes have also been used to teach conversational skills, and to present scenarios of individuals performing functional skills across various settings in the community.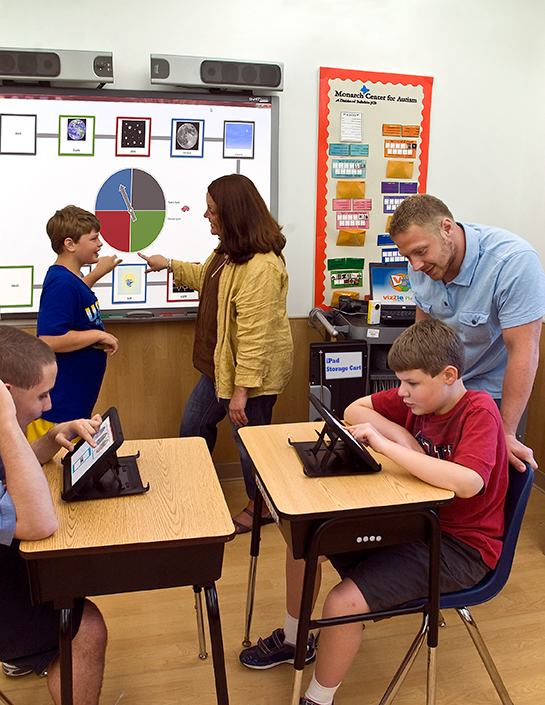 Consequently, computers, educational software, video modeling, web-based tools including VizZle™, Augmentative Communication Devices and other mobile devices including the Apple iPad, and SmartBoards, are used liberally at Monarch Center for Autism to support our students, residents and adults, and to offer highly desirable rewards and entertainment.
* Shane, H.C., Albert, P.D. (2008). Electronic screen media for persons with autism spectrum disorders: results of a survey. Journal of Autism and Developmental Disorders, 38 (8) 1499-1508.
** Moore, M. & Calvert, S. (2000). Brief report: Vocabulary acquisition for children with autism: Teacher or Computer Instruction. Journal of Autism and Developmental Disorders, 30, 359-362.
*** Heimann, M., Nelson, K.E., Tjus, T., & Gillberg, C. (1995). Increasing reading and communication skills in children with autism through an interactive multimedia computer program. Journal of Autism and Developmental Disorders, 25, 459-480.
Innovative Technology for Individuals with Autism
Date: March 16, 2017
Presenter: Christian Karter, M.A. (Educational Technology Specialist at Monarch Center for Autism)
Webinar: View Webinar
Presentation:
Part 1 - Download PDF
Part 2 - Download PDF